Our Clients Are More Than A Number
While Edge is located in Massachusetts, we serve a wide range of businesses throughout the country.
Doing Business In The Cloud
We are a completely virtual organization, using many industry apps to make the lives of our clients easier and their businesses run more smoothly.
Mike Hoffmann CEO
Adam Goodman, Enrolled Agent (EA), MSA, TAX and TAX Preparation Director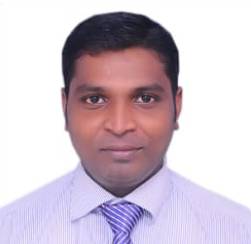 Stanly Deva Kumar Chellathurai, Project Software Engineer
Accounting Services
Human Resources
Business Services
QuickBooks Services
NEED SPECIFIED ACCOUNTING SERVICES?
Not every business is the same — so not every business has the same accounting needs. Edge Business Solutions has experience working with diverse businesses that require a range of specialized accounting and tax solutions. Our skills allow us to consult on industry-specific issues like tax compliance, budgeting, and new business advisory.
We care about each of our clients, so we stay on top of industry trends and issues to provide the highest level of service and best financial advice available. We offer dependable accounting and bookkeeping services to all kinds of businesses and special support for the industries listed below.
Testimonials
I am thrilled to recommend Edge Business Solutions for their exceptional bookkeeping services. As a business owner, I have had the pleasure of working with Michael Hoffmann and his team, and I must say they are truly amazing at what they do.
Edge Business Solutions demonstrates a remarkable level of professionalism and expertise in handling all aspects of bookkeeping. They are thorough and detail-oriented, ensuring that every financial transaction is accurately recorded and meticulously organized. Their commitment to precision gives me great peace of mind, knowing that my company's financial records are in capable hands.
Beyond their technical proficiency, Edge Business Solutions excels in communication. They take the time to understand my business needs, offering tailored solutions and insightful financial advice that have proven invaluable to my decision-making process. Their responsiveness and willingness to address any queries or concerns promptly further solidify the trust I place in their services.
Furthermore, Edge Business Solutions' dedication to confidentiality and data security is commendable. I am confident that my sensitive financial information remains protected, allowing me to focus on growing my business without worrying about potential breaches.
Harry Cheema
Mac-N-Choose
Testimonials
Mike was recommended to me through my accountant Adam Goodman as a respected and ethical accounting manager. When we first began working together he assisted me in compiling my personal and business financial statements and profit and loss statements as I am planning on building a facility for the business, and now he is sorting through my accounting records so that I am able to obtain accurate profit and loss statements each month and know where the fiscal health of my business stands. He has worked to sync all my accounts to QuickBooks online and we do everything with Google workspace even though he is in Massachusetts and I am Texas! He has also recently assisted in starting another LLC for us that will be launching. I was very nervous to have someone come in and take over the ends and outs of my business but I have learned it is absolutely necessary and has actually made my busy life so much easier.
Jennifer Rivera, RN
Glam House Aesthetics
Accounting Services by Industry
Accurate accounting is critical, but trying to manage these functions can drain time and resources. Build a solid financial foundation for your business with construction accounting services from Edge Business Solutions. Whether you're in commercial construction, are a residential contractor, or a local tradesman, we'll keep your business running smoothly.
Accounting for medical practices requires more than keeping up with daily bookkeeping tasks. For busy doctors, physicians, and healthcare professionals, balancing business decisions, financial obligations, and patient care is a constant challenge. At Edge Business Services we offer continuous, reliable support and leadership to keep your practice financially healthy.
Edge Business Solutions is dedicated to providing accounting services to nonprofit schools, churches, advocacy groups, charitable and membership organizations. There are very specific financial rules and regulations governing the activities of nonprofits, so make sure you have the talent in place to make every dollar count.
In today's volatile market, you need a trusted accounting partner to help you navigate the financial side of your business. Edge Business Solutions has become that partner for many agents, brokers, developers, and investors who want a reliable firm on their side.
Edge Business Services offers accurate, timely accounting for restaurants, bars, and other businesses. Our experienced team understands the unique needs of your business — letting you spend your time focusing on your patrons.
There's more to your business than manufacturing. No two businesses are the same, and we give you the power and flexibility to support the evolution of your business — from the shop floor to the top floor.
Some of the biggest financial difficulties retail businesses face stem from economic instabilities, seasonal issues, and surprise energy cost increases. Edge Business Solutions provides the services and strategies to conquer these problems, so you can grow your business — and your profits.
To Get Your Free Online Consultation